Attention Severe Back Pain Sufferers, Free Event For You
Get Back to Normal Naturally Without Medications, Injections or Surgery.
Wednesday, Dec 18th
7:00 PM
2078 Bennett Ave. Lancaster, PA 17601
Enter Your Info Below To Register For The Workshop

We value your privacy and would never spam you
Go to the Lower Back Pain Workshop and Learn:
1

The Biggest Mistake Low Back Pain Sufferers Make

2

The Three Most Common Causes For Low Back Pain

3

Three Strategies to Reduce Back Pain
Tim Drevna and Chris Hudson
Who​ is​ the​ Workshop​ For?
The​ Low Back Pain Workshop​ is​ for​ people​ suffering​ with​ low back pain​ who​ are​ looking​ to​ feel normal​ again​ and​ heal​ naturally​ without​ medications,​ injections​ and​ surgery.
Do​ you​ have​ back ​pain​ when​ you:
1

Sit for long periods of time?

2

3

4

5

6

7

Do​ work​ around​ the​ house​ or​ yard?

8
What Do Others Have To Say About The Back Pain Workshop?
"I have been a customer of Drevna Physical Therapy intermittently for 6 years. I love sports and have participated in sports all my life. I currently play tennis, ski, bicycle (both road and trail), and ballroom dance. I work a job where I can be seated at a computer 9-12 hours a day. I originally came to Drevna and saw Chris Hudson and Amanda Heffelfinger for low back pain from a combination of sitting all day with poor posture and arching my back for tennis serves. Chris and Amanda developed an amazing program of core strengthening exercises and postural position reminders to eliminate my pain. Chris, an exceptional triathlete, also gave me advice on a good overall conditioning program and a great pair of running shoes. At the end of my rehab, I had the opportunity to meet Tim, a lifelong Pittsburgh sports fans, like myself. I have subsequently needed PT programs with Tim for neck pain, shoulder pain, and recent partial rotator cuff tear from a ski injury. Tim, with the assistance of Amy Finnigan and Sherri Gagne, has complete rehabilitated me each time and given me an exercise program that truly works for me. His command of the relevant anatomy and skill with therapeutic manipulation is exceptional. His love of Pittsburgh sports is infectious. Sherri and Amy have very positive attitudes and have been amazing assistants. I am currently in a transition exercise program with Luke Diffenderfer which is great for overall conditioning. Luke constantly challenges me without overloading me – exactly what I want in a gym transition program. I recommend Tim and his associates to all my friends with PT needs. Those who have followed my recommendation have also experienced amazing results. This picture with Tim is my homage to 2 Pittsburgh Steeler and Penn State greats, NFL Hall of Famers, who will live forever in the memories of those who followed their amazing careers. My gratitude to Tim and his staff for exceptional service."
Keith Haidet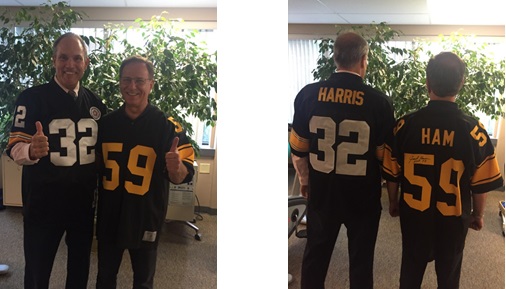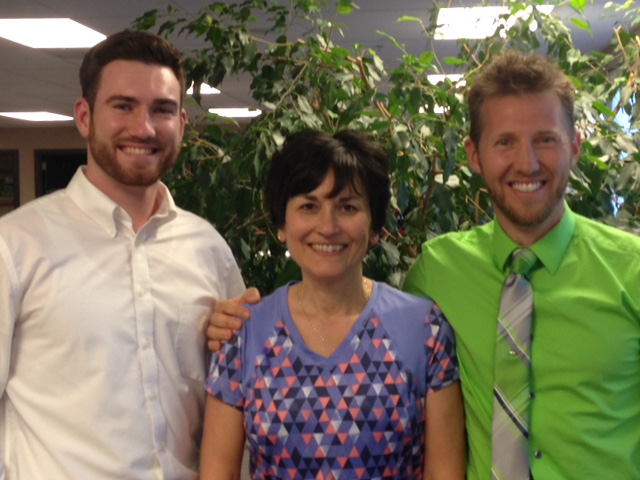 In February, I injured my knee, tore ACL and MCL, when I fell while skiing with my family. My orthopedic surgeon recommended surgery to repair the ligaments and extensive physical therapy. I did not realize how quickly one can lose muscle mass and strength when immobilized even for a short time, until it happened to me. Immediately after surgery, I started PT at Drevna. Mike and Luke are an awesome team. They encouraged me to work hard to maximize my rehab potential. They both provided lots of inspiration along the way and helped to keep me motivated. It's been three months since the injury and I'm well on my way to recovery. I'm walking and riding bicycle again for exercise. Hopefully I'll be able to run and ski again in the future.
Kathy Nissley
Before coming to Drevna PT, I was in excruciating pain in my jaw and unable to open my mouth more than an inch. I tried to relieve the pain in a number of ways but nothing worked. Lisa was fantastic helping me to not only learn how to begin functioning normally again, but explaining exactly what muscles were being targeted and why. She equipped me with the exercises and techniques to fully function again and I am so grateful! I can now work normally, study for longer periods of time and eat foods I could not before. Her kindness and the warmth of the team at Drevna truly set Drevna apart and I am so thankful for the experience I had here!
Grace Cruz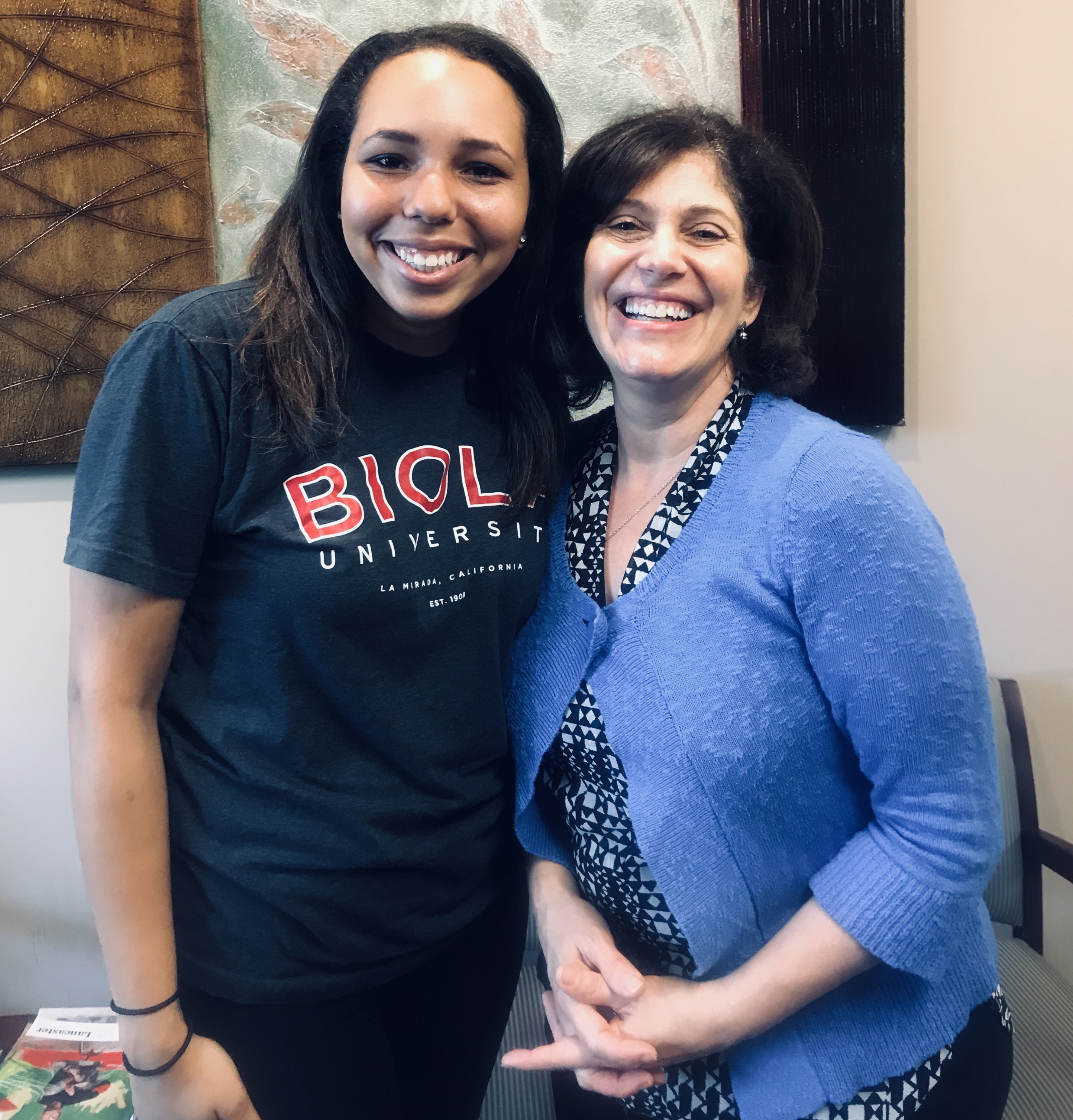 We have limited spots available and space will fill up fast, so register now to avoid missing out.
Enter Your Info Below To Register For The Workshop

We value your privacy and would never spam you